PLANT BOX GARAGE
Timber composite wood planter
with strong frame. Opening on one side to be used as robot mower garage. Extremely resistant, very long life. Reinforced slats of very high quality timber. Very good resistance to difficult meteorological conditions and UV. Beautiful design integrating perfectly into the garden. Easy to assemble and install. Fit to all size robot mowers.

W x D x H = 80 cm x 95 cm x 70 cm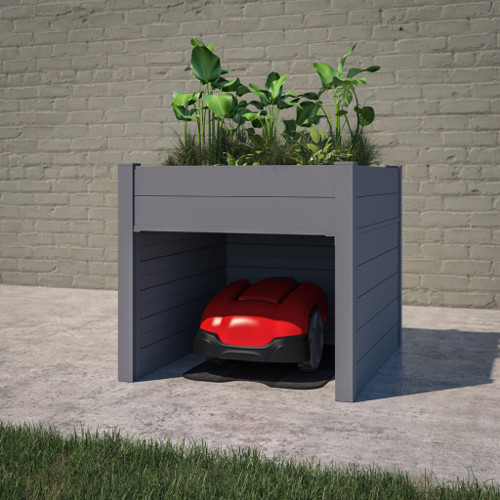 eXtreme SLIM for Automower
BOSSMOW's brand new
safety SLIM cable is only 3.0. mm
in diameter and include the
industry strongest protection
for boundary wire for robot mowers. BOSSMOW have developed a new and ultra-strong cable protection that consist of a very tight net of carbon and titanium. The new SLIM safety cable is also made more flexible so it is very easy to install in even very complex gardens.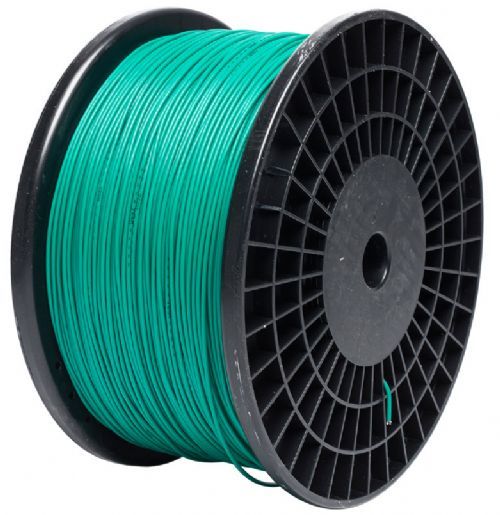 GUIDE CABLE CONNECTOR PRO
The new BOSSMOW
Guide Cable Pro Connector
is designed to be installed in the ground in an easy and safe way. You will save a lot of time by using this new connector.
● Professional guide cable connector
● 100% waterproof and resistance to heat and cold.
● Save time
● 5 years warranty