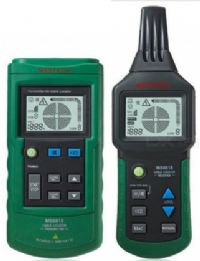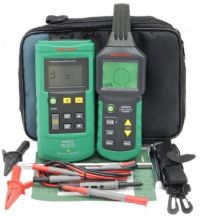 Cable Tracker Advanced Pro
New Cable Tracker from BOSSCOM for fast diagnostics of breaks and shorts in cables in the ground. Can reach down to 2 meters.

Package consists of a transmitter and a receiver. The transmitter provides a modulated AC voltage. The reciever is equipeed with a coil that will generate a small amount of pressure. The receiver's electronic circuitry calculates the voltage and displays it on display. 

Specifications:
Transmitter:
Output signal: 125 kHz
Size: 190mm x 89mm x 42,5mm
Weight: 420g
Power Supply: 9v Battery

Reciever:
Size: 241,5mm x 78mm x 38,5mm
Weight: 350g
Power Supply: AAA Batteries. 
BUY PRODUCT:
---
GOT QUESTIONS? CONTACT SALES TODAY
BOSSMOW takes great pride in helping our customers to the best of our effort. Therefore do not hesitate to contact us regarding any product questions or other inquries.