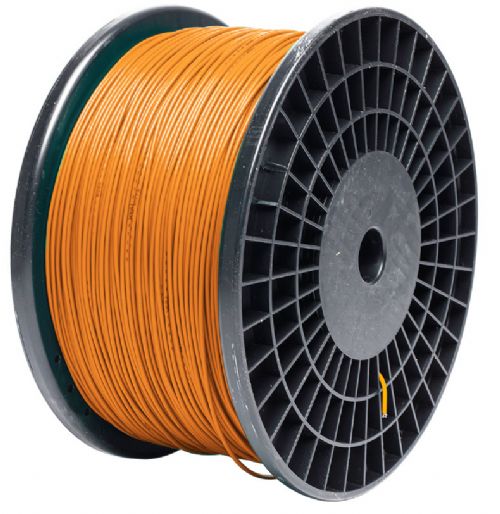 Cable for Auto Mower / Orange
Orange Cable for Automowers. Ideal as boundary cable, guide cable and loop cable. The color differs from the green standard cable, and is therefore very suitable for retrofitting.

Available in 2.7 mm and 3.4 mm on 500 and 800 meter drums with printed meter marks for accurate measurement.
BUY PRODUCT:
---
GOT QUESTIONS? CONTACT SALES TODAY
BOSSMOW takes great pride in helping our customers to the best of our effort. Therefore do not hesitate to contact us regarding any product questions or other inquries.