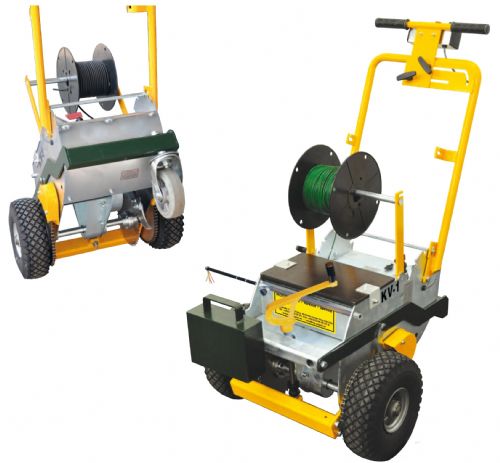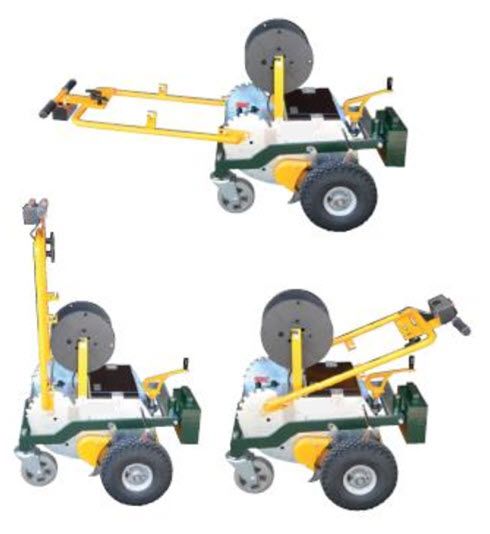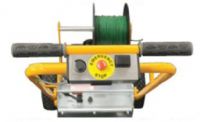 BOSSMOW Pro J1
BOSSMOW J1 is a battery driven boundary cable laying machine. It can be used with cables with a width of 2,5-6mm (all of BOSSMOW's cables are supported).
BOSSMOW J1 is used for laying boundary and guide cable into the ground and with a speed of 60m per minute and a minimum noise, the J1 ensures a fast and precise job.
The machine is meant for use by professional installers only.
Why BOSSMOW Pro J1?
• Can lay up to 60 meters of cable a minute
• Up to 8 hours of use on a single charge
• Runs on batteries
• Low noice when in use
• Durable in all kinds of weather
• Compatible with all BOSSMOW Cables
• Up to 6mm of cable supported
 Further details:
BUY PRODUCT:
---
GOT QUESTIONS? CONTACT SALES TODAY
BOSSMOW takes great pride in helping our customers to the best of our effort. Therefore do not hesitate to contact us regarding any product questions or other inquries.